SketchUp Pro: Powerful 3D drawing application
Sketchup is a user friendly and very easy to use 3D drawing application. This program is particularly developed for architectural work and being used for interior designing, mechanical and civil engineering, movies and games etc. Sketchup was initially developed by @Last Software during 1999 and acquired by Google on 14th of March 2006. Later on Trimble acquired it from Google on 1st of June 2012.
Sketchup pro is a paid version for professional use that contains some of the additional 3D functionality. The cost of pro version is 695 dollars for one user only. The optional yearly license-maintenance fee is 120 dollars for support and updates. However, special discounted pricing & packages are defined for educational institutes and students only.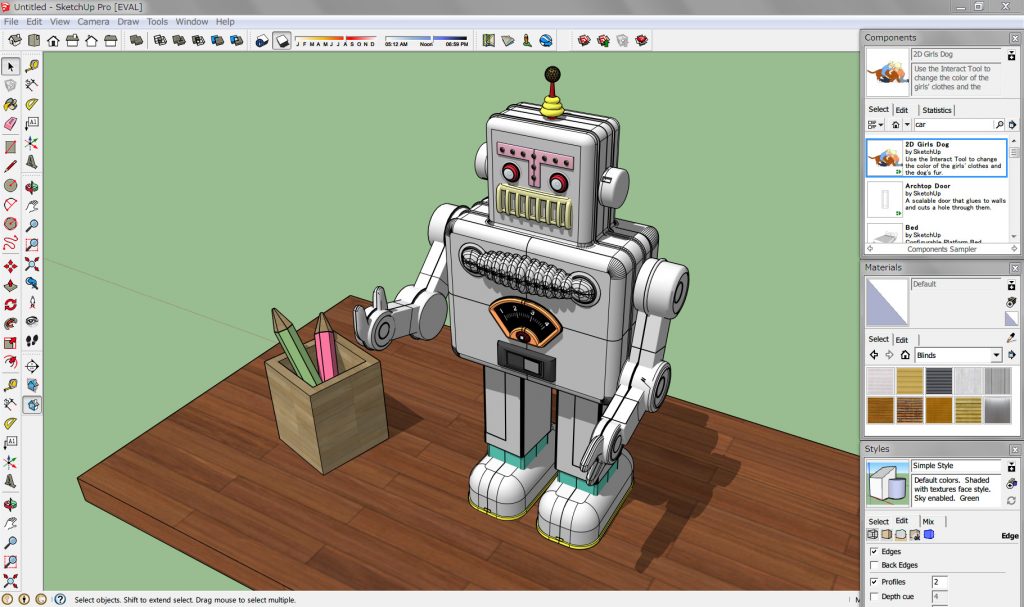 Sketchup pro provides you free of cost 3D Warehouse. This is a world's biggest online library for 3D models. You will find everything that you want, whether it's an item of your home or an animal of zoo. This online library facilitates the users to share their 3D models up to 50 MB. All other users can download these models within the program. You don't need to save them on the storage of your computer system. The users of other software i.e. Autocad etc can also use Sketchup pr 3D ware house.
The additional features of sketchup pro includes
Import & Export of 2D & 3D formats
Style Builder (Custom edge for models)
3D Models Reference
Trimble Connect
Rebuilt Generate Report
New Layout API
Sketchup pro enables the professional designers to draw in a way they visualize with user friendly tools. Sketchup pro further provides you freedom of work to play with your designs in a pen & paper interface.
Working in the environment of sketchup pro is a fun that makes it unique from all other 3D drawing applications. Draw lines and shapes and turn them in to a 3D model.