TOP 10 FREELANCING MARKETS
Freelancing is providing its professional internet services to establish its most of online market. When a freelancer starts its career online, its income depends on the working trend of the market. Top ten remarkable freelancing sites are mentioned as under: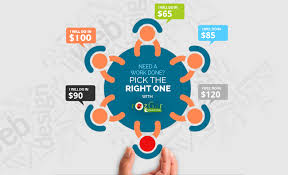 1) Freelancer
This site is the most popular freelancing marketplace. This site has a vast range of clients and freelancers in the range of thousands from all over the world.
2) Up Work
This site has awesome marketplaces for online working. Up Work has a remarkable combination between the two popular marketplaces which are Elance and oDesk. These online services provide fixed price and hourly jobs.
3) Fiverr
Fiverr is fulfilling the needs of freelancers to post performances. If a client likes worker's profile, he can order his work with five dollars. For this reason this site is becoming more and more popular day by day.
4) Toptal
Toptal is performing its exemplary facilities due to which it got fame among freelancing workplaces. Furthermore, a client desires a convention IT development services, then they have to hire a highly professional freelancing person.
5) iWriter
This site is one of the best freelancing workplaces for article writers. This is the most reliable and fastest earning site.
6) Project4hire
This site makes freelancing profession easier to earn money especially for consultants, designers, writers, programmers, coders, and more.
7) PeoplePerHour
By profession if you are a specialty in graphic designer, article writer, web developer, digital marketer, SEO then, this site definitely has a worth.
8) Freelance Writing Gigs
This is another famous freelance workplace for professional like publishers, writers, bloggers, and editors.
9) iFreelance
This platform accommodates standard suspects for online marketplaces all over the world. Besides, this site is costly for freelancers as it charges membership fee.
10) 99designs
This is a platform which allows freelancers to compete in design contests and get feedback from clients of all over the world. This is a gate way for creative designers to compete and earn money.
Here your work will get the attraction from the clients of all over the word. So let's start your professional freelancing career with one of the above mentioned sites. Through which you can change your financial and business issues.