Pak US Alumni Network celebrated Peace Week in 12 cities of Pakistan by performing different activities. In Bahawalpur City, with the approval and permission of District Government Bahawalpur, Assistant Commissioner Rao Tasleem and ADC Imrana Ajmal, Alumni members painted the wall of local bus stands with beautiful drawings.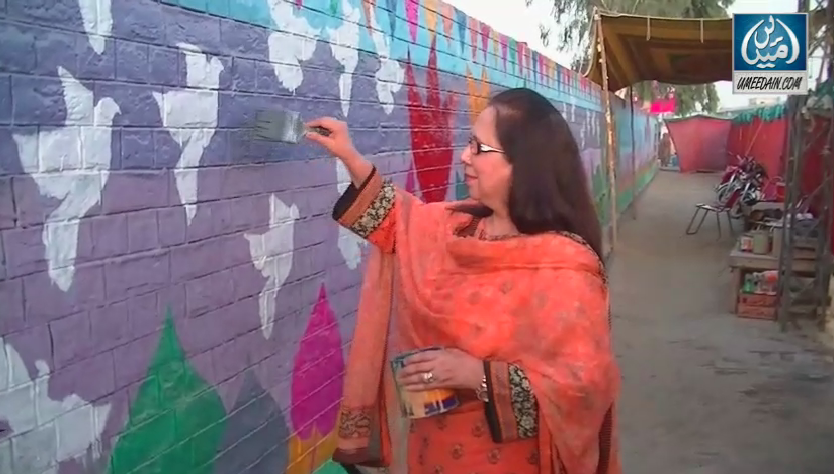 Deen of Arts Faculty of The Islamia University of Bahawalpur Professor Doctor Memona Ghani who is also president of PUAN Bahawalpur Chapter, supervise the project. Alumni members participated in this activity and painted the 220 foot long wall section 8 foot with beautiful drawings under the guidance of Mudasir Aizaz who is Graduate artist from NCA.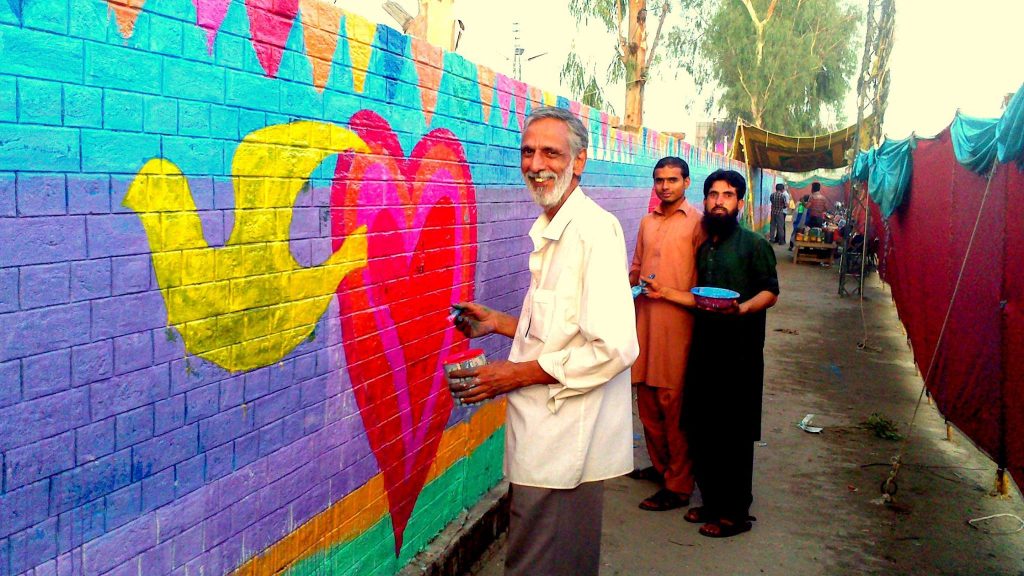 While Talking to Umeedain Times, Memona Ghani said that PUAN is celebrating peace week in all over the Pakistan and in Bahawalpur we are painting the walls with beautiful drawings to spread the message of peace. She further said that PUAN always work on different projects to help others.
This art work is being appreciated by the general public of Bahawalpur.